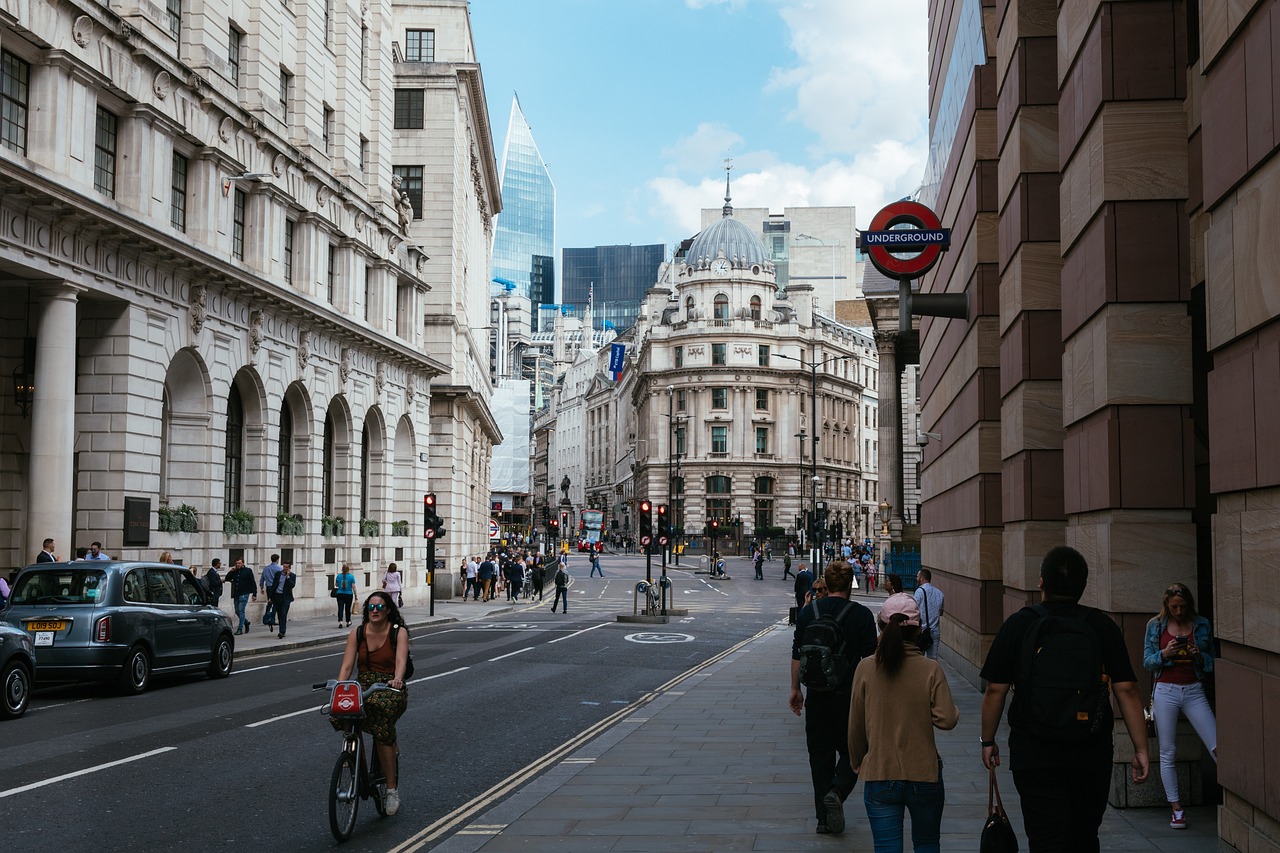 Bank of England's Statement on Interest Rates Drives Pound Sterling Lower
Bank of England Governor Signals End of Interest Rate Hiking Cycle
In a significant development for the British Pound, Bank of England Governor Andrew Bailey has indicated that the end of the interest rate hiking cycle is fast approaching. Speaking before members of Parliament, Bailey emphasized that the central bank is "much nearer now to the top of the cycle." While he stopped short of declaring that they had reached the peak, his remarks suggest that it is imminent based on current evidence.
This announcement aligns with market expectations, which anticipate another 25 basis point interest rate hike in September, potentially marking the conclusion of the current cycle. The Pound had already been facing challenges in the lead-up to Bailey's appearance before Parliament's Treasury Select Committee, and his comments triggered renewed selling pressure.
The Pound's value declined across currency pairs, with the Pound to Euro exchange rate falling by 0.45% to 1.1665. Simultaneously, the Pound to Dollar exchange rate decreased by half a percentage point, testing the crucial 1.25 level as it appeared that the Pound's weakness might persist.
Bailey expressed his anticipation of a substantial drop in inflation from this point forward. He stated, "The fall in inflation will continue… and I think will be quite marked by the end of this year." Comparing the present situation to when inflation exceeded 10%, Bailey noted that it was evident that interest rates needed to rise; however, he emphasized that they are no longer in that scenario.
Before Bailey's testimony, the market had been anticipating a total of 50 basis points in interest rate hikes before the year's end. However, his comments have raised doubts about whether a November rate hike will follow the one in September, which had been considered a sure bet among market participants. The Pound's decline reflects these diminishing expectations.
Despite this, the United Kingdom continues to boast the highest headline inflation rate among developed nations. The Bank of England has signaled that interest rates are likely to remain elevated for an extended period. Consequently, Bailey and the Monetary Policy Committee (MPC) will remain vigilant against any significant downward repricing of interest rate expectations. This is especially true if the market begins to anticipate interest rate cuts sooner than expected, implying that September's policy decision and guidance may not be as 'dovish' as Pound sellers had anticipated.
Andrew Goodwin, Chief UK Economist at Oxford Economics, anticipates that "sticky inflation will delay the first rate cut until the summer of 2024, months later than the Fed and ECB." He further notes that high wage growth is likely to lead the Bank of England to maintain a restrictive monetary policy stance.
Additionally, the Bank will closely monitor the Pound's decline against the Dollar, as it exacerbates the rising fuel prices for both motorists and businesses. This comes at a time when oil prices are on the ascent, further contributing to inflationary pressures.